I'm a sucker for a beautifully designed Calender.
It's the coolest gift you can give me for Christmas.
I love a good calender.
So today I did a wee bit of interweb surfing in search for my 2012 Calender.
Oh man, bad idea.
I'll take them all, please.
x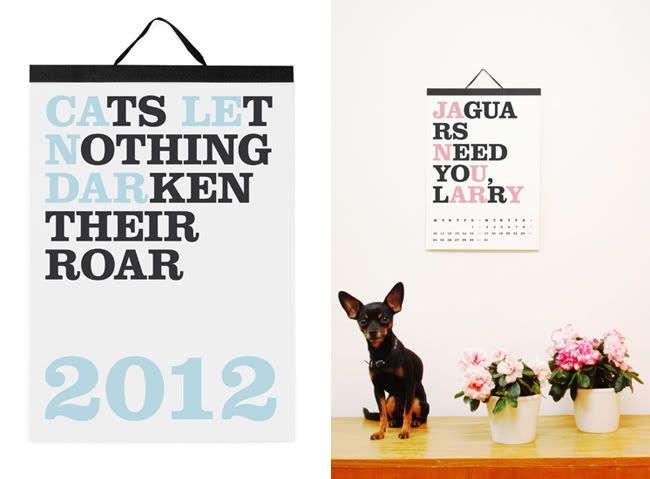 1.
Cats let nothing darken their roar
2.
Snug Calender
3.
Crested Shield Calender
4.
Poladarium
5.
Emma Dime

6.
Dream Cats Calender