I literally photographed these guys in my pajamas this morning!
Thank you again to amazing Gerhard van Wyk from
This Pencil
- you are too flippen talented Gerrie! Be sure to check out more of
his work
! It's a real treat - I promise!
37 days to go! Oh my! Yay!!!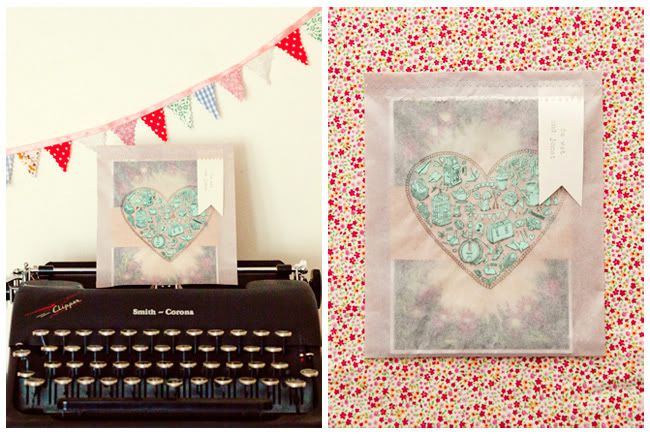 This is the finished invite as it went out to our friends and family. My mate of honour Maaike (danke bekiiii) and my awesome friend Angelica screen printed all 120 of them and then they were sewed closed by Angelica (thanks friendship! x). They really slaved hard. I then typed out all the names with this amazing typewriter I bought at a jumble sale. Yep, it still works and it's gorgeous! It will also be used as the guestbook on the love day.

We got these rad envelopes from our awesome client-friends Jo & De Wet. I used a heart-shaped punch and typed out 'you're invited' a 120 times :) It was fun, I promise!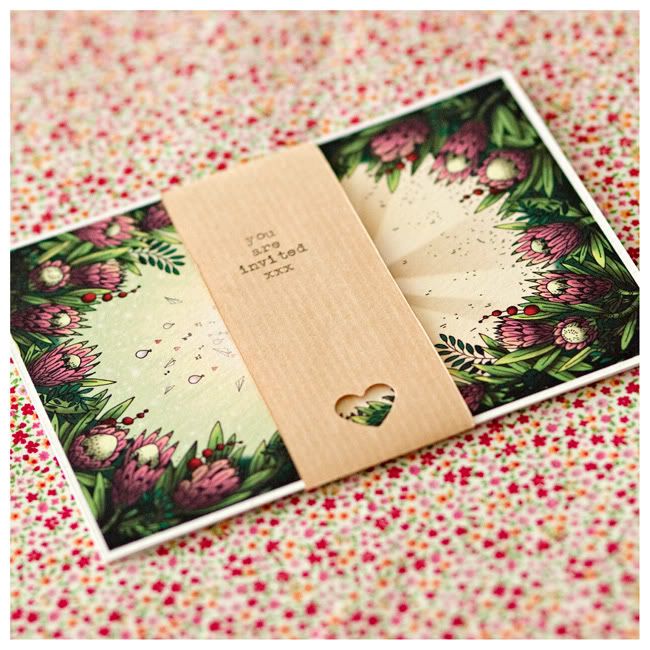 The actual invites are three double-sided Post Card sized prints, printed by the awesome guys at Wet Ink. All the design and illustration was done by Gerhard van Wyk.

Yay!